I love circle lenses. I feel like they just complete my entire look, no matter where I'm going - whether it's to a fancy event or just a casual day out with a friend.
I only recently got into wearing them last year and currently have three pairs that I use. One of them, my newest pair, was kindly sponsored by
Kpop2.com
, a Korea based website that sells over 300 kinds of lenses at very affordable prices. You can shop for lenses by color, brand, size, type or even browse a specific category which features lenses that retail for only $10. Didn't I say they were affordable? Plus if your order totals over $50, you get free shipping! Also yes, they do ship worldwide.
My package arrived almost two weeks after they confirmed it was shipped out. The contents were in perfect condition thanks to how securely and properly they packaged everything!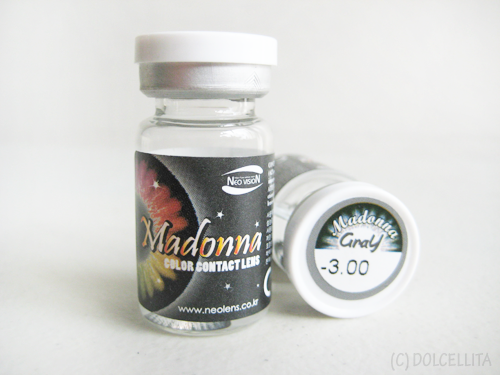 They asked me to choose which lenses I wanted so I decided on their
Neo VisionMadonna Gray 13.5mm
pair. My other two pairs are dark in color, so I wanted something lighter that would also stand out more. I also requested for them to add a grade of 3.00 for both lenses.
Product details:
Product name / Madonna Gray Overall diameter (DIA ) / 14.0mm
Duration of use / 6 months or more Graphic diameter / 13.5mm
Manufacturer / NEO Moisture content / 38%
Place of origin / KOREA BC / 8.6mm
Frequency range / 0.00 to -9.00 Astigmatic / impossible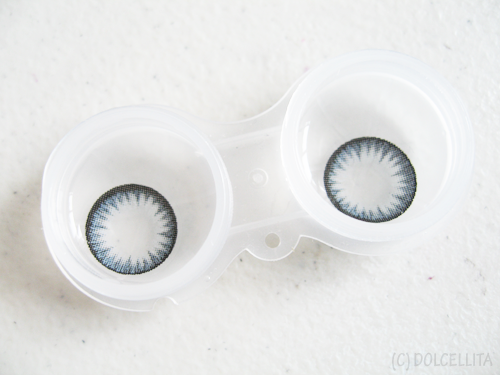 My initial surprise with the lenses was actually the color. On the product page (
link
), it looks entirely different. The ones I received do have an underlying gray color, which is seen best under artificial light, but even so they're still more blue than gray.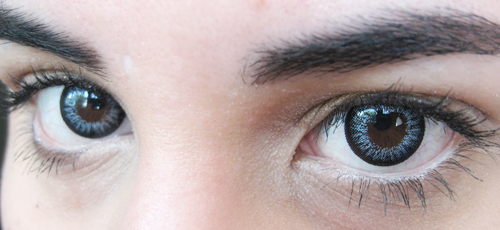 Natural light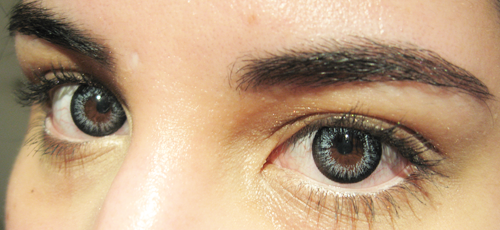 Artificial light
With flash
I'm not disappointed by the color at all. I love it actually! It just wasn't what I expected. What I love most is how the color changes slightly depending on the lighting.
I got a lot of compliments wearing this pair too - mostly that the color really suits me because it looks like it could be my natural eye color.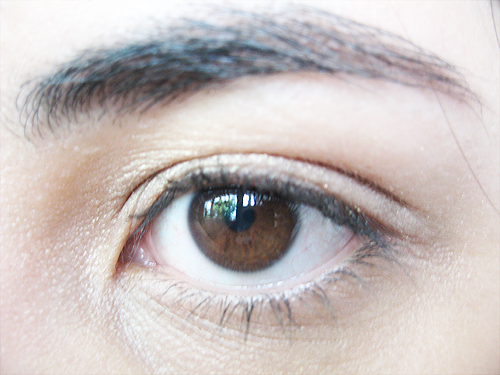 No lens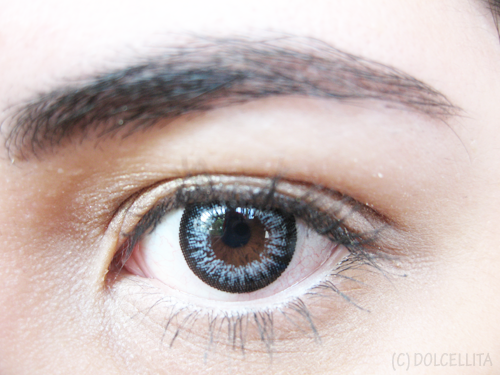 Close-up detail of lens
In terms of their size, the lens' diameters aren't much bigger than my actual irises so they don't make my eyes look dramatically larger. The only small complaint I have is that from a full-frontal view, you can see the black 'border' of the lenses are a little uneven with one being thicker than the other.
Overall though, I'm really pleased with my first pair of bright colored lenses. They're very comfortable to wear and don't dry my eyes out as much as my other ones even if the water content is lesser. But in fairness, my eyes tend to become dry really easily so it doesn't matter what lenses I'm using. I'm also pleased by the number of compliments I got from wearing them so I'm already considering ordering this pair once they're no longer useable.
Lastly, thank you
Kpop2
for sending these!
WHAT I LIKE:
The color. Even if I was expecting and hoping for lenses that were gray, I still love the blue shade.
Non-irritating and doesn't dry my eyes right away.
Comfortable to wear.
Lens case included.

WHAT I DON'T LIKE:
Lens' borders are uneven.
Price:
$10.99 (PHP),
Can be purchased from:
Kpop2.com